White Zen Tea Pot Set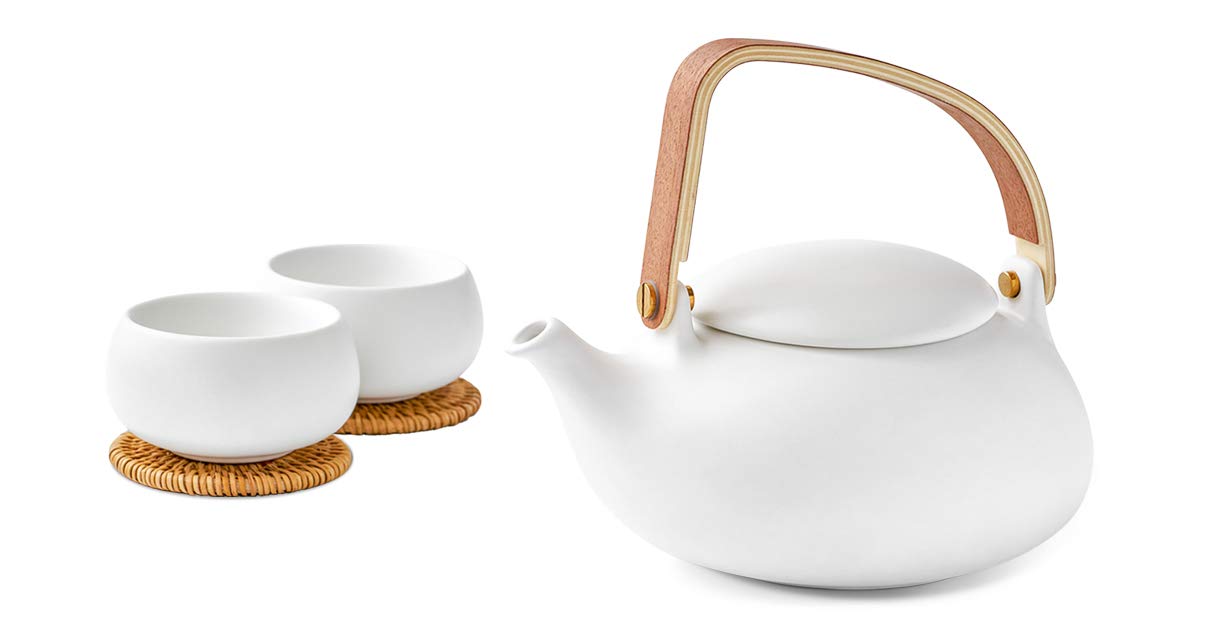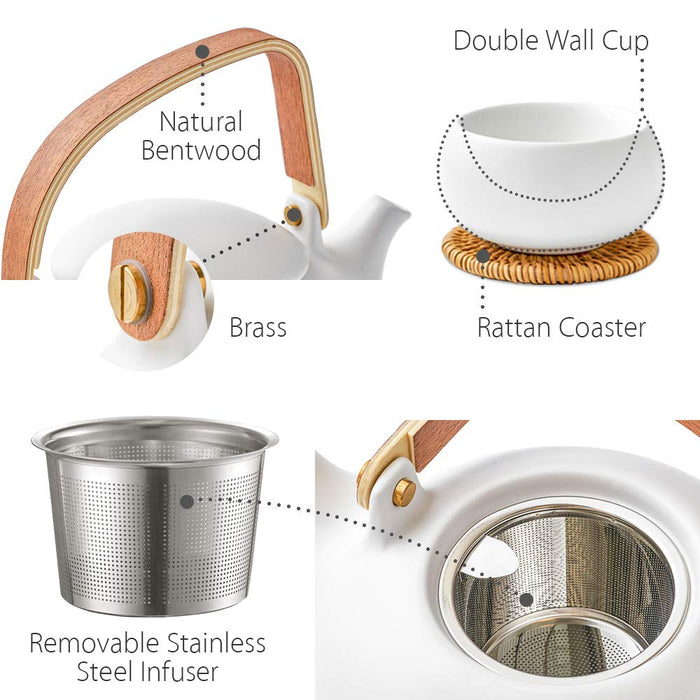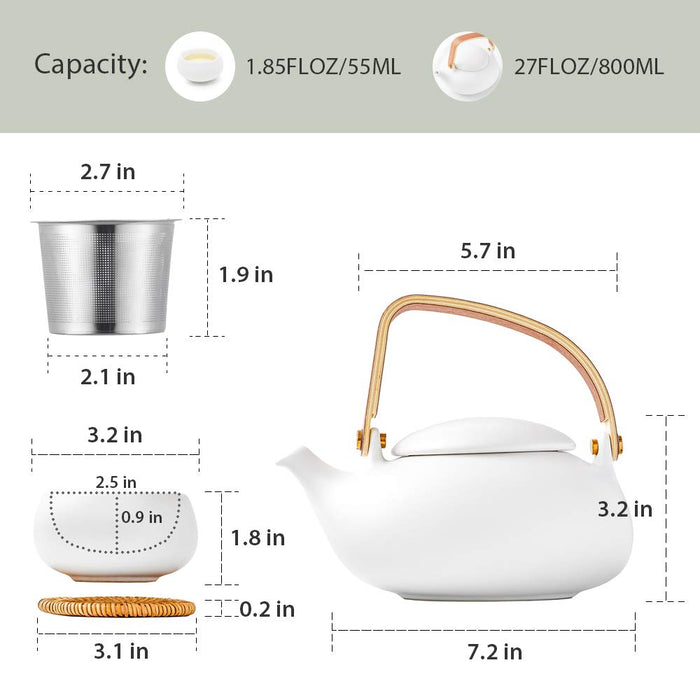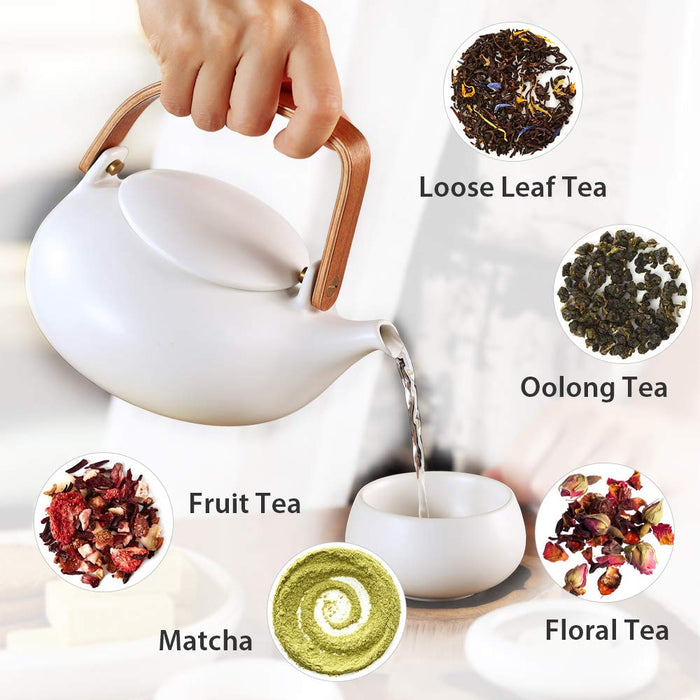 A modern ceramic tea pot set which includes:
Modern tea pot - Which steeps 800ml of your favorite loose leaf tea
Removable fine tea strainer - Comes with a removable stainless steel tea filter which has very fine holes that's ideal for catching any fine loose leaves from your tea.
Two tea cups - 55ml double walled teacups
Two coasters - Two handcrafted rattan coasters to compliment your ceramic cups.
Packaged in a gift box, which makes it an ideal gift to give any tea lover as a beautiful house warming gift, birthday gift or any special occasion.