Herbal Weight Loss Tea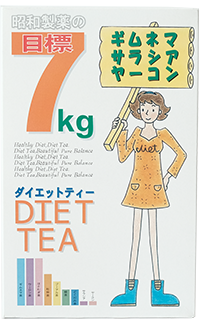 A natural, organic, herbal diet tea that blends the popular teas known to boost your body's ability to metabolize lipids (fat) and promote weight loss.
The blend includes the following herbal teas:
Gymnema tea 
Oolong tea
Mamaki tea
Fuyu persimmons tea
Pu'er tea
Green tea
Dokudami tea
Salacia tea
Yacon tea 
Best time to indulge? Right after a meal!