MAEVO Sky Ceramic Cup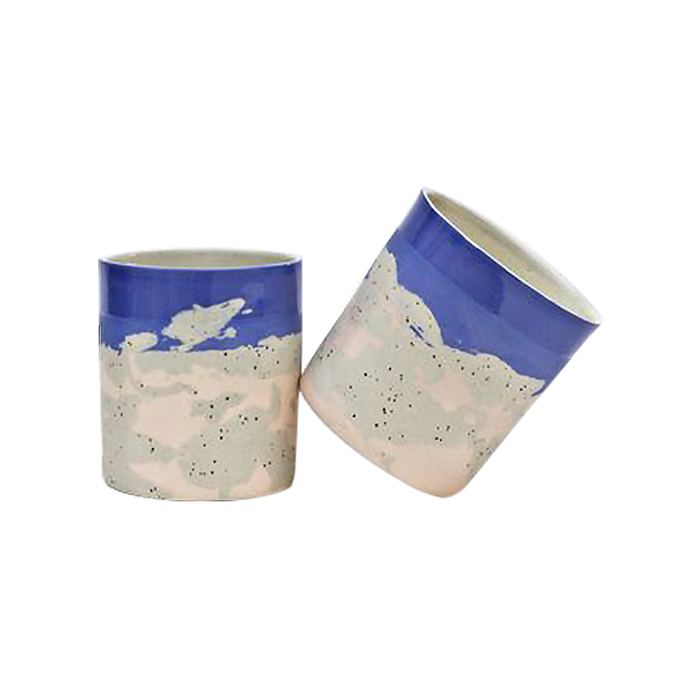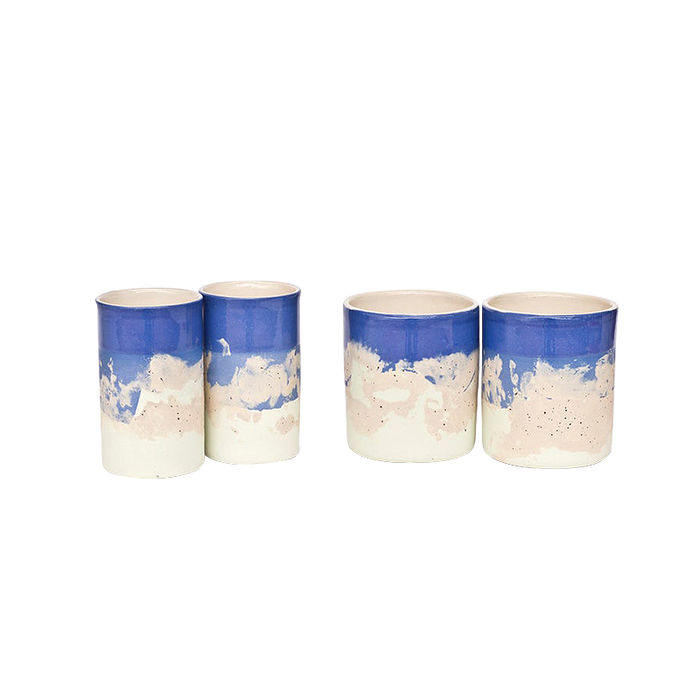 Handmade ceramic cup with a sky pattern in blue, white and speckled. Glazed inside and on the edge in a glossy transparent lead-free glaze and left unglazed on the rest of the outside with a matt raw texture. 
High durability since it is fired to a high temperature of 1240.
Food safe and lead-free glaze. Dishwasher proof, suitable for microwave.

Handmade product: irregularities in the surface or color are part of these items. Each one is unique, measurements are approximate, and it will not look exactly like the one pictured.